28 Nov 2022
SBS BoatLife 2023 is packed with power!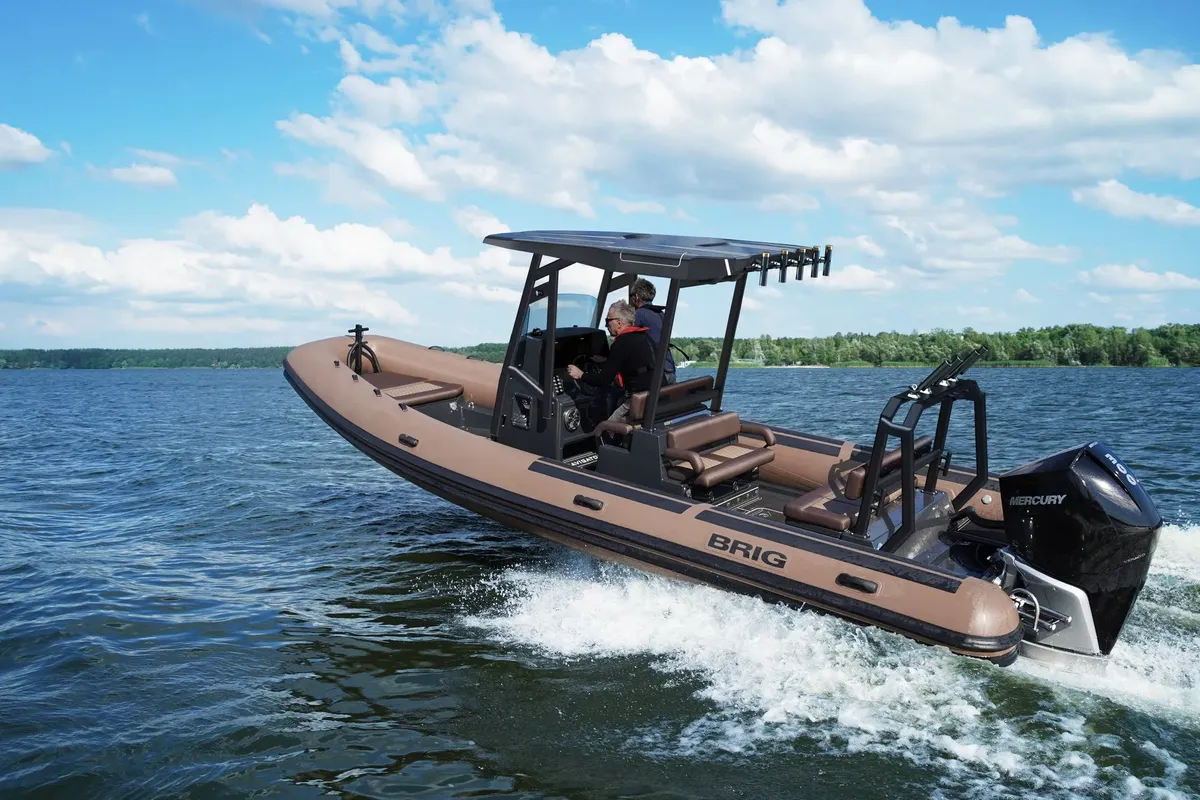 Hot on the heels of a highly successful show in February 2022, SBS BoatLife is shaping up to be an action-packed event for the 2023 boating calendar. Seeing an extremely high rebook rate from many major exhibitors, the show will benefit from some amazing
ambassadors
and exciting new brands taking to the BoatLife floor.
"The power and RIB line-up is going to be a fantastic mix with a great cross section of quality brands, offering a great complement to the Angling Village. Providing vast scope that spans requirements such as speed, design, affordability and tech there is something for everyone" – Richard Dove, CEO of BoatLife Events
Always popular, the RIB sector will certainly be well represented and a diverse line-up of leading brands are on board. First-time BoatLifers and big names in RIBs, that include Cobra and Gala, will showcase the latest models, providing excellent scope in terms of size, design and style. Powered by Honda, outstanding craftsmanship comes from Ranieri, alongside multi-functional Neptune RIBs, a true family favourite.
Ranieri NEXT 220 SH
From the power players, expect an awesome selection, including Bayliner, Fairline and Axopar, all bringing plenty of appeal. Fabulous motorboat options abound, from Finnish brand Grandezza, Cobalt Boats from America and Polish-based Atlantic Marine, represented by Gibbs Boat Sales. High-powered wakeboard boats Moomba and Supra, plus aluminium Buster Boats, will sit under CDT Marine's banner, plus family boat and service specialists The Wolf Rock Boat Company will exhibit top labels with BRIG, Iron Boats and UMS to name just a few. With the new Angling Village feature for 2023 perfectly aligned with many of these brands, fishing enthusiasts will be spoiled for choice.
Across the propulsion, equipment and construction sector, a number of service suppliers in this market will be attending. Speaking of the positive impact this show has made in the boating industry, Juliet Boyles at Barrus Marine, one of the first companies to rebook, commented, "Following the successful inaugural event, Barrus are delighted to be back at BoatLife next year showcasing Zodiac, Mercury and Mariner outboards plus a large range of our Marine Equipment portfolio. It's a great opportunity to get these brands in front of a UK audience at the start of the year. Looking forward to attending!'

Overland Boat Movements Ltd
Further supporting this sector, Overland Boat Movements Ltd has recently been announced as the chosen transport partner for the second year running. A specialist boat logistics company, supplying a range of dedicated services, the experienced team expertly organise the secure transportation of superyacht tenders, RIBs, yachts and motorboats.