23 Nov 2022
Sailing into the SBS BoatLife Show 2023…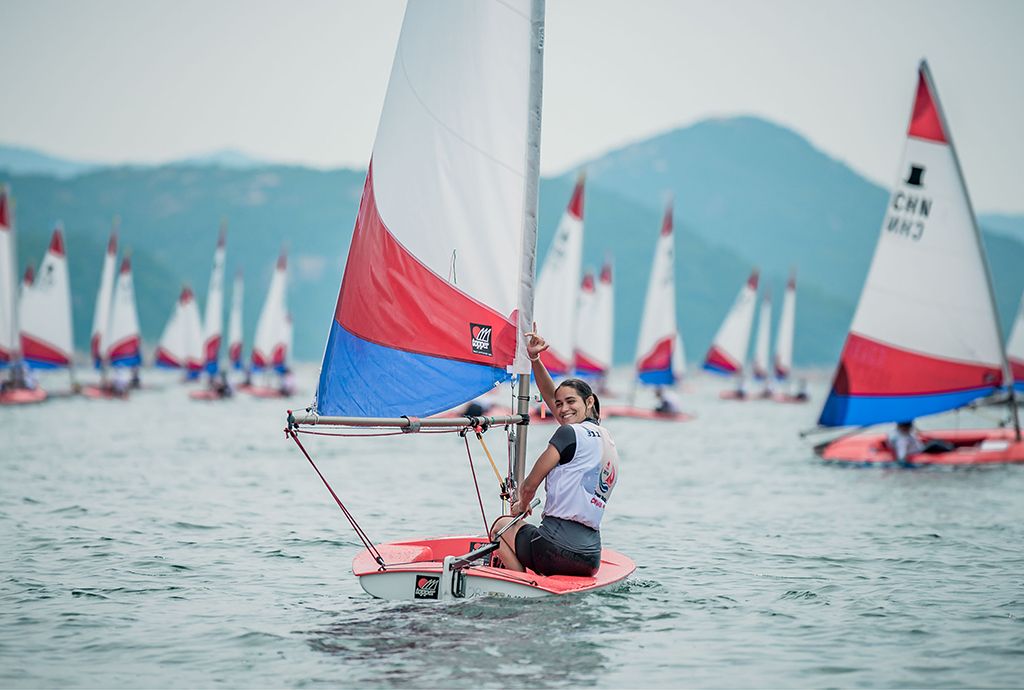 The show is set to host a range of new and exciting features and is set to deliver another outstanding mix of brands and products under one roof. Numerous new exhibitors and partners have been coming on board in rapid succession after the success of the 2022 show.
Small sailboats on display
Award winning Topper sailboats will be exhibiting at the SBS BoatLife Show. The Topper has introduced so many newcomers to sailing, possibly more than any other boat. They are so simple to rig, own and sail. The Topper inspires confidence in total newcomers quicker than anything else around. Topper sailboats also produce an extensive range of sailing dinghies and catamarans.
From cutting-edge sailing yachts and motorboats, through nautical and emergency equipment to marine industry steel constructions, composite constructions and wind-powered energy sources, the beautifully traditional Drascombe, Hartley boats are joining the line up at the NEC.

Hartley Sailing Boat
RS Sailing will be bringing their passion for boating to the SBS BoatLife Show February 2023, their expansive sailing range has grown to include boats for beginners, families, clubs and schools. RS Sailing designs have built some of the most vibrant class communities, been chosen by leading organisations globally to become the world's largest small-sailboat brand.
Family day out with RS SailingSailing equipment and fun water activities
A selection of equipment and accessories will be exhibited by Raymarine, Garmin and marine electronics SM Group, as well as special appearances from Freedom Boat Club, Mustang Survival, OceanR and Sailing Holidays.
The SBS BoatLife Show strives to be more interactive and innovative, meaning that every ticket holder will have a great experience. The show has also announced more features for the family, including an indoor pool sponsored by GJW Direct to display a variety of activities organised by Rockley, kayak and paddleboard demonstrations by established industry professionals and well-known exhibiting brands. Not only will visitors get to see all this but they can also try out these activities, which is a great opportunity for families and those new to boating.

RS Sailing boat in action
SBS BoatLife Show Live Stage
The live stage programme is full to the brim with interesting speakers too. And back by popular demand is the World renowned sailor, British yachting journalist, author and broadcaster Tom Cunliffe, he will be sharing his adventures and experiences over the past 60+ years alongside a few new faces.
The inspiring and passionate sailing conservationist and adventurer, William Croxford will be at the show updating everyone on how his Global Solo Challenge (GSC) preparations are going and if he is on track to be the first to complete a solo non stop sail around the World with no fossil fuels whatsoever on board his yacht in September 2023.
We also have triplets, Charlie, Thomas and Harry White joining us. The brothers made waves at last year's Cowes Week, racing their Squib, Kestrel. They are veterans of Cowes Week, having 1st raced back in 2015 and have built on that experience by picking up the Musto Youth Skipper Trophy in 2022.
The young and Round Britain double-handed racer, Ellie Driver will be on the stage too, who beat many famous names to scoop the Pantaenius Sailor of the Year accolade at the 2022 British Yachting Awards.

Ellie Driver
SBS BoatLife Show Ambassadors
Supporting the show and on stage are several big names in the world of angling, wakeboarding and now sailing. New ambassadors are being announced almost weekly, mostly recently are Sailing Indiana duo, Lauren and Chris. They are back again and excited to join the show, "We're excited to be part of it and coming back to the show for its second year. We can't wait to share our interesting journey, quite literally, engine failure, rigging, boat condensation, working remotely and sailing around the UK coast in all kinds of weather."
There are many more exciting announcements to come. All these quality brands bring such a great choice in size, design, style and provide a fantastic opportunity for all visitors to research the next boat, adventure or holiday.