02 Dec 2022
Navigating Towards a Greener Future: Discover the Latest Green Tech at BoatLife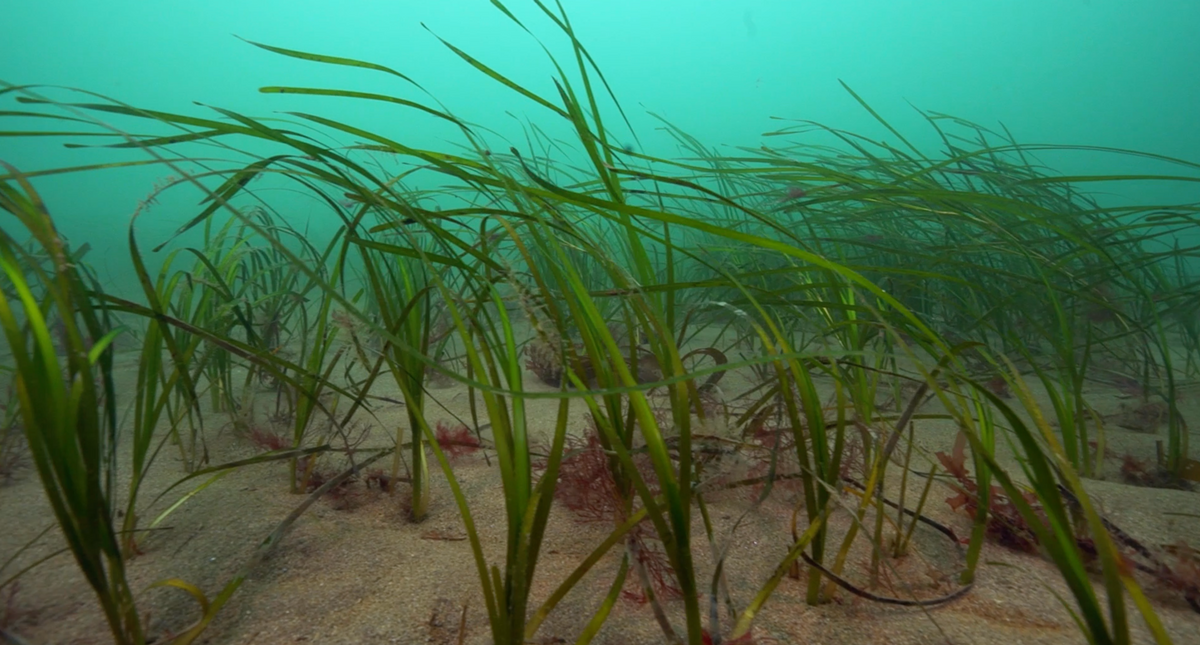 Emerging green tech and innovative solutions to adopt a sustainable boating lifestyle are currently seeing exponential growth. With the marine industry fostering an increasingly clean-ocean conscious mindset, SBS BoatLife is delighted to welcome key contributors towards these net zero goals, who are equally making a splash in the maritime world.
Taking to the SBS BoatLife floor in 2023, The Ocean Conservation Trust is a global conservation charity, working towards a united vision of a healthy ocean. A group of ocean optimists, they take a solutions-based approach around real connections with nature, working to engage and educate communities, individuals and businesses. Their focus is on advocating behaviour changes, positive action and habitat restoration. At the very heart of the marine landscape, the goal of The Ocean Conservation Trust's to protect and restore nature so that the ocean is thriving, is proving a vital cause to support.

Cadal Craft on the water
Within the maritime sector, more and more organisations are looking to develop opportunities for an energy efficient future. Innovators in their field, Cadal Craft are one such imitative, and have created designs to deliver low impact boating, following years of intense R&D. Their modern naval architecture for river and canal boats minimises environmental impact with efficient hydrodynamic hulls, meaning less energy is required to move. This concept is a great shift in the right direction within the narrowboat arena, offering a transitional option through affordable design and tech that addresses environmental concerns and maximises efficiency.
Lightening Craft have taken a step further within the green tech scene and developed a ready-to-install electric propulsion kit. Exhibiting no compatibility issues, this provides a superb green alternative to standard marine engines. Thanks to ongoing testing, the performance and reliability are exceptional, plus the integrated battery monitor means owners sail with confidence, knowing exactly how much time is left on the water. Experts in custom conversions, Lightening Craft know that every boat is unique and use their vast knowledge to adapt each project according to requirements.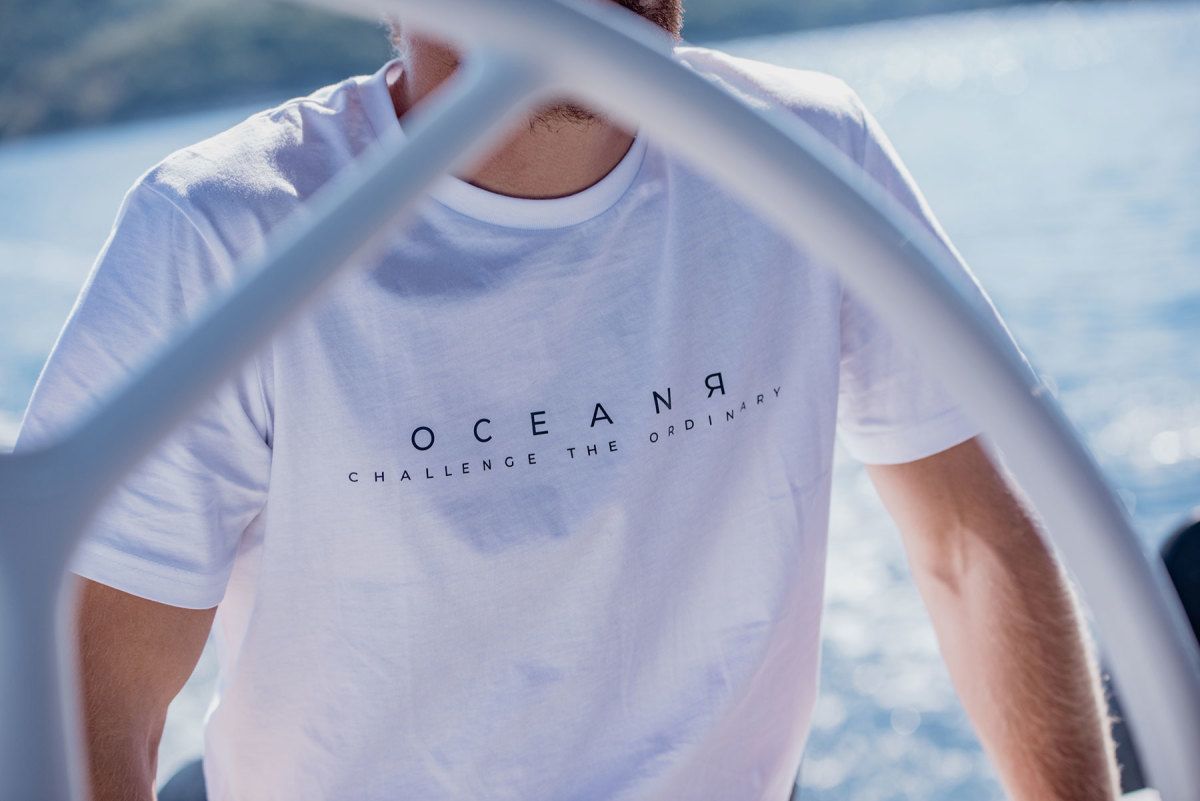 Looking to inspire and enable a more eco-conscious lifestyle through the supply of sustainable clothing and products, OceanЯ focuses on the clean future of our oceans with a mission to leave a positive imprint on the world. Designing and ethically producing bespoke clothing ranges for resorts, superyachts, businesses & customers worldwide, they use sustainable materials recycled from reclaimed ocean waste. Eco Friendly activewear, uniforms and products are custom designed in-house with small volume production and a closed loop supply chain. As Green Business of the Year 2022, OCEANЯ have been recognised for their commitment to environmentally friendly business practices.
ePropulsion have a simple and clear mission – to enrich the overall boating experience whilst also providing an eco-friendly, clean and sustainable environment for marine life. With products requiring almost no maintenance, their options for premium electric outboards and pod motor solutions are exceptionally clean, incredibly quiet and provide lots of fun!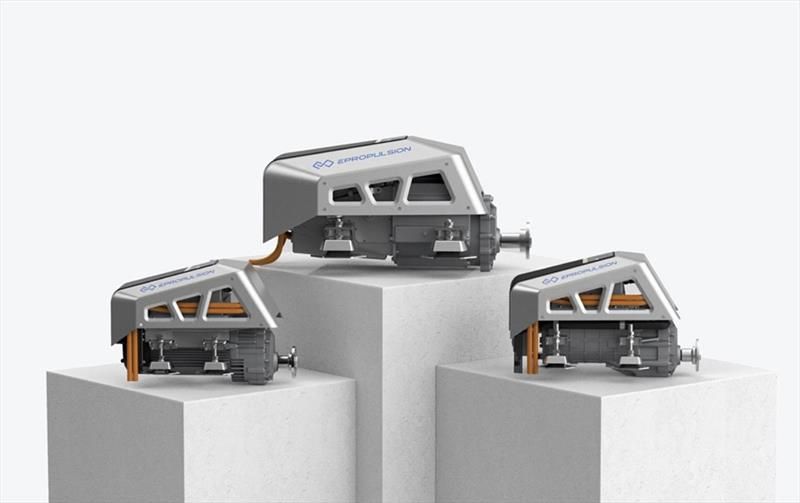 The latest model range on show at METSTRADE includes the new, DAME Award-shortlisted I-20 inboard motor, part of the new I-Series which also includes the I-10 and I-4
Delivering a unique experience, the ePropulsion owner is someone who takes pride in their eco-friendly journey with confidence and satisfaction. ePropulsion was also shortlisted for a Prestigious DAME-Design Award at METSTRADE this year (2022).
Using sources such as rivers, canals, lakes and wells, The Water Freedom Filtration System is an innovative way to provide an unlimited supply of clean, purified water. Quick, efficient and economical, this system offers those living on boats, in poor quality water areas or an off-grid lifestyle access to a hassle-free and limitless clean water supply. Additionally, any use of domestic appliances, showers or baths is simple thanks to this filtration system and a huge game changer for enhancing life on board a boat! Reusing water directly from its source, Water Freedom makes a positive contribution to the environment, with the system boards made from 100% recycled plastics which are in turn 100% recyclable.
WhisperPower has years of experience in the field of combined generator and electronic systems and power management, with extensive knowledge of applications in the commercial and recreational marine and mobile and commercial vehicle markets. Being exhibitied at the show by Marine Energy Systems, you can discover their the off-grid system solutions that are silent, smart and environmental friendly!
Supporting the development of more sustainable boating practice and opportunities to make clean-ocean choices, these exhibitors at SBS BoatLife are certain to be popular with visitors looking to learn more about how to sail green on the the blue.