16 Jan 2023
Inland feature is an exhibitor hotspot!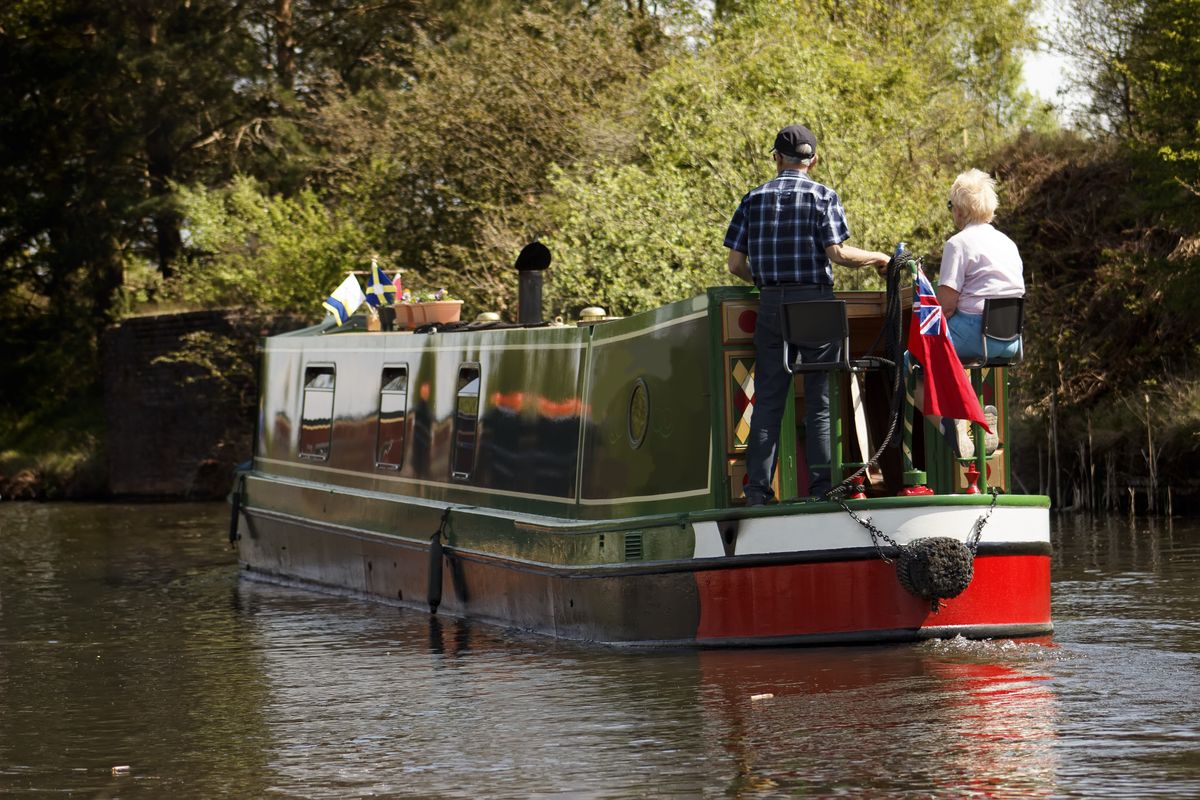 The popular inland feature will be returning to SBS BoatLife 2023, showcasing an even more extensive range of boats, barges, narrowboats and holiday companies than last year. This zone provides visitors with a tantalising taste of what to expect when travelling Britain's waterways and everything to prepare boaters for a memorable trip on the canals, rivers or broads.
10 narrowboats will be at the NEC to explore, so whether you're looking for recreational fun or a liveaboard lifestyle, there is a diverse selection of boating options for visitors to discover. Steeped in tradition, Collingwood is the largest canal boat builder in the UK, whose attention to detail, quality construction and innovative designs are highly sought after. A company winning first place at the Crick Show 2022, experienced Oakums also pride themselves on expertly designed narrowboats with superb craftsmanship, further boosted by renowned service.
Focused on an energy efficient future, innovative Cadal Craft create designs to deliver low impact boating. Resulting from years of intense R&D, their modern naval architecture minimises environmental impact with efficient hydrodynamic hulls, meaning less energy is required. Brokerage experts for new and used river and coastal boats, award-winning TBS Boats feature offices with dedicated sales pontoons at Chertsey and Hamble. Displaying up to 150 brokerage boats on site, they also represent several new boat brands, including Sealine and Cranchi.

Cranchi E26 Rider
Exhibitors from the marina sector will include Five Gold Anchor Award-winning Aqueduct Marina. Located on the fabulous Shropshire Union Canal they offer a full-service business plus long-term experience in sales and brokerage. A household name for narrowboat aficionados, Tingdene will also have a notable presence. One of the largest inland operators countrywide, they currently manage ten premier marinas and seven boat sales offices. Representing prime locations for mooring and accessing coastal and inland waterways, Lakeland Leisure Estates will be displaying the grand Kingsground Narrowboat.
Inland boating holiday connoisseurs, ABC Leisure cover 15 starting locations on the UK canal network, plus 18 strategically located marinas. Equipped with varying size and styles of boats, accommodating from two to 12 people, leisurely relaxation on the water awaits. If you are seeking specialists for the ever-popular Norfolk Broads, Richardsons Boating Holidays will be on hand to discuss their extensive local fleet with options to suit every size and budget requirement.
A little something different, Waterlodge will demonstrate life on the water without compromise on comfort or space. For those looking to embrace a personally tailored, marina-based lifestyle, without the maintenance, this will present a unique opportunity. One vital element of boating, staying connected whilst out on the water, is important for both work and leisure, and Wifionboard make this a priority. The team will be at SBS BoatLife to highlight the full scope of products, whether for canal boats, caravans or simply rural locations.

Waterlodge
Other popular inland boat brands including high quality boat builders Ovation Boats, Viking wide beam and timeless classic boats such as Landamore's, Alonsea, Maxima and Interboat.
Richard Dove, CEO of BoatLife Events commented, "With lots of exhibitors lined up for the inland feature, this is set to be an exciting and vibrant zone, delivering a great cross section of all the fun our waterways have to offer".