20 Jan 2023
Epic Growth for SBS BoatLife 2023!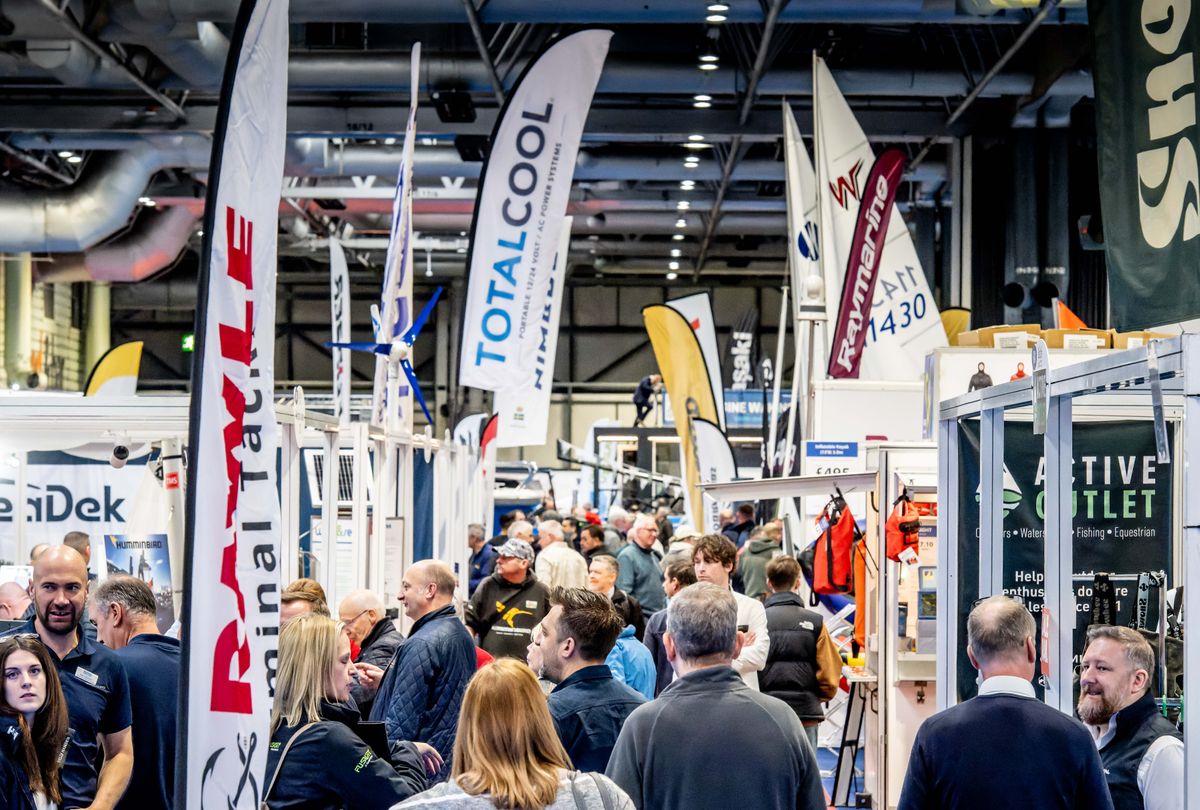 With just four weeks to go, SBS BoatLife 2023 is shaping up to be a bumper event with heaps of activity planned. Some notable numbers are emerging and the boating industry has confidently backed the show with 25% more space booked than 2022 and a trend of repeat exhibitors taking larger stands. Ticket sales have moved quickly and visitors can enjoy over 200 brands on display with more than 150 exhibitors and 200 boats inside the NEC, including 12 narrowboats!
Currently 14 dedicated ambassadors will be attending, representing a variety of BoatLife sectors including water sports, sailing, angling and inland waterways. Overall 13 sponsors and partners have joined the team, with these significant boating brands supporting clothing, media, the activity pool and main stage to name just a few. Over 14 diverse and relevant influencers from boating social media are confirmed, between them boasting a combined total of 340k+ followers, which will deliver great extended coverage to the show.
SEALINE S330 IN THE BAY OF ALCUDIA AND POLENZA, MALORCA
More details are regularly released on the What's On page for SBS BoatLife 2023, with the GJW Activity Pool schedule now posted. Brimming with demos, have-a-go opportunities and even some paddleboard yoga sessions, the pool will showcase 13 different activities over the four day period! Similarly, the Live Stage, sponsored by SALT marine finance, is hosting a superb line-up of 14 great speakers confirmed so far, who will take to the microphone and hosted by legend Mark Cavell. To add thrilling action into the mix, automotive partner Isuzu UK, alongside headline sponsor SBS Trailers, will be offering a fantastic opportunity to put the D-Max model to the test in the NEC grounds, with off-roading and towing activities available plus a choice of trailers.
With many new-to-show exhibitors, product launches and exciting presentations this year the focus is on fun! Visitors can also anticipate some unique ambassador meet and greet sessions, a fabulous timetable of events presented in the Marine Power Suzuki Angling Zone together with an array of family-friendly activities that will run throughout the show.
Smartfishing UK
Dan Arscott, Sales Manager for Grand RIBs and Nordkapp Boats summed up the overall enthusiasm building for the show, "We are really looking forward to exhibiting at SBS BoatLife 2023. It is exciting to see all other brands available, and to welcome new and existing customers at our stand. We are exhibiting Nordkapp Boats for the very first time at the show and will be bringing the Enduro 805, Noblesse 720, Avant 605 and the Airborne 7 models. Nordkapp provides a great range of boats to suit most needs on the water, in a stylish, comfortable and safe package, so we are expecting lots of interest. The show was a great success for us with Grand RIBs in 2022, and with the buzz that is already being created for 2023, we expect this year to be even better!".
Similarly Richard Dove, MD of BoatLife Events commented, "Not long to go and SBS BoatLife 2023 is shaping up to be a not-to-be-missed event for the boating community and beyond. Our aim of bringing those new to the water and seasoned marine enthusiasts together under one roof is being achieved. We can't wait!".